Food security, healthcare, gender equality, sustainable economic development ? these are just some of the major issues we share in our ever-changing world. To tackle these, developing human capital has become critically important. We need to provide education that fits with what our society demands. This was one of primary reasons that led to the launch of the "Discovery Program for Global Learners" (hereafter Discovery Program) from Okayama University.
Located in Okayama, in Japan's Chūgoku region between Osaka and Hiroshima, this new, unique educational program aims to cultivate the global leaders of tomorrow. Launched in October of 2017, it is a four-year undergraduate program, granting a Bachelor of Arts and Sciences. Classwork within the Discovery Program is conducted in English, with the fundamental educational goal of developing students that are able to identify problems and take corresponding actions, excelling in leadership and teamwork.
Through English-based learning in Japan, developing global leaders that challenge the social issues of our time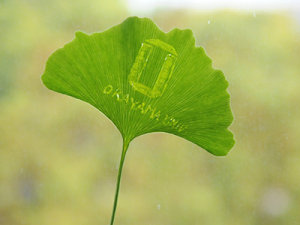 An education that prepares students to change our society in a diverse environment. While studying global issues, students are encouraged to put their ideas into practice in the local community in Okayama. The Discovery Program consists of about 60 students in total per year, with half of those being international students. Featuring a diverse student body of 26 nationalities from North America, Asia, Europe and Africa, including many students with multiple citizenship, it is a truly global study environment. The Discovery Program celebrates this diversity, allowing students to interact and cooperate with their peers of differing backgrounds, with English being the base for classroom discussions and presentations. All the while, the practical emphasis, which connects the students with the local Japanese community, creates a unique contrast and further personal development.
In tune with our rapidly changing society, the Discovery Program is one of the very few programs in Japan that places emphasis on developing leaders that will contribute to global sustainability. "How can we provide solutions to our societal issues?" – this broad question will be tackled by looking at diverse theories and approaches, developing conclusions based on defining the problem and teamwork. These crucial skills are one of the main priorities of classwork, which aims to prepare students to gain the skills necessary in management, entrepreneurship, or the start-up of an NGO/NPO. When faced with multi-faceted issues, it is important to learn in a diverse environment, tackling these issues from a multitude of viewpoints and in a multicultural team.
As the Discovery Program's director (2017-2020), Professor Ayami Nakatani puts it: "Our students come from a variety of backgrounds, but what these diverse individuals have in common is their motivation to ask what they can do to make a better world. Through four years of study in an environment as diverse as ours, learning to become finely attuned to the issues of our time, I wish nothing more than for them to "leave the nest" and become global leaders spurring social innovation."
One example of how the Discovery Program achieves this vision is through exposing students to practical experience locally in Okayama, for instance the organization of a traditional festival. Through cultural exchange, students learn the important societal role of these communities as well as their management. Japan is a country that celebrates its various localities' traditions, festivals, culture and customs, and students get to experience this practically. This will lead them to think about what it takes to develop sustainable, healthy communities while learning to respect different peoples. The Discovery Program aims for its students to interact with local communities while holding the larger global context in regard.
Furthermore, a sizable number of faculty comes with practical experience in global and local nonprofit organizations and UN institutions. A voice from a current international student from the Philippines underlines the unique benefits of the Discovery Program: "Here, we can study together with students from a variety of nationalities, looking at the societal issues of our time. Once I graduate, I hope to return to my country and take part in launching an NGO in the environmental field."
From business to art, between nature and urbanity: the hidden charm of Okayama
Located just one hour from Osaka by Shinkansen, Okayama is located in the region called Setouchi. It is famous for the Setouchi International Art Festival (Setouchi Triennale) and is a hub for art as well as local entrepreneurship. It features cosmopolitanism as well as beautiful mountains and the sea.
Okayama University is one of the leading national universities in the promotion of the SDGs, as well as an entrepreneurial education model. By promoting partnerships between the world and local communities, it is focusing its academic efforts on the keywords of Sustainability and Wellbeing. It has indicated its desire to continue to generate new values through the prism of connecting the global and local.
The first wave of students consists of those who are keenly interested in Japanese culture and language but wish to study in a global environment, as well as international students aiming to become a global bridge. As a Japanese national university, there also exists the ability to link and cooperate with all of the university's faculties, where students with competent Japanese proficiency can take courses taught in Japanese and seek additional academic guidance from professors there. All of this makes the Discovery Program a natural choice for students looking for a solid bilingual program in Japan.
There also exists a unique sense of pride and community, as outlined by another current student: "Since this is a new program, I feel that as a student I have played a part to build it. Between the teachers and students, and among students, there is friendship, which in turn fosters an open environment where our diverse perspectives are respected, and discussion comes naturally."
Are you looking to become a global social innovator, acting across borders to help create the society of the future? The Discovery Program acts as the perfect stepping stone to help you achieve this goal.
(Witten by Maximilien Rehm and Mariko Fukui, Aalto International)