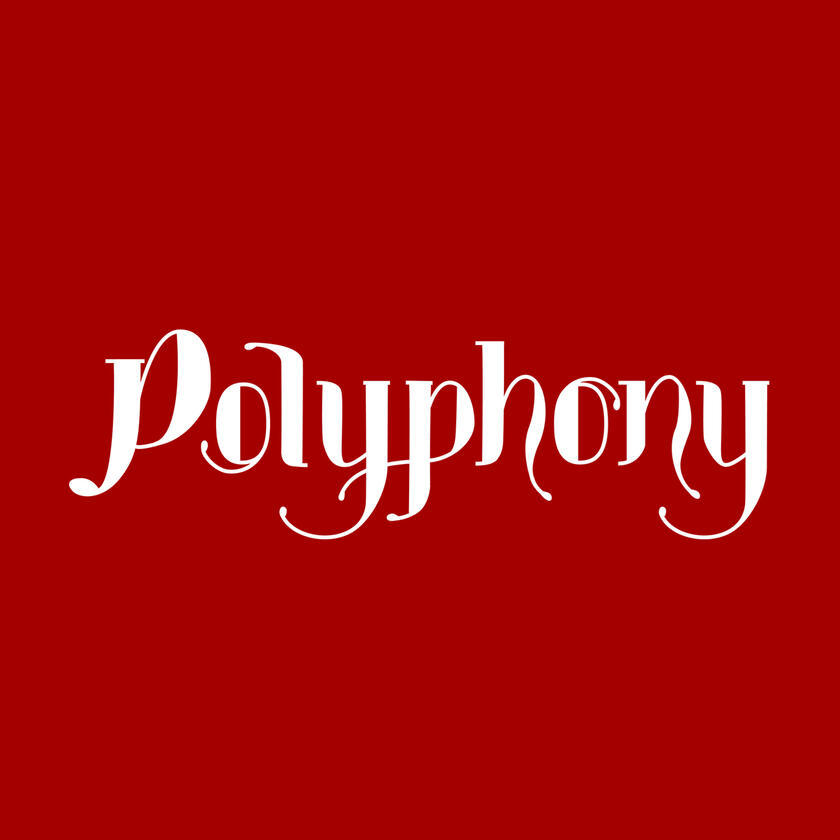 Polyphony is a student-run electronic journal that publishes news and reports on Discovery students' activities, editorials and letters on current issues, and academic papers. Check out their website for articles and papers.
Publication
Issue 1 (July, 2020) 
Issue 2 (September, 2021) 
Issue 3 (September, 2022)
A Message from the Editor-in-Chief
Forrest Maynock (U.S.A.) – Joined GDP in October, 2018"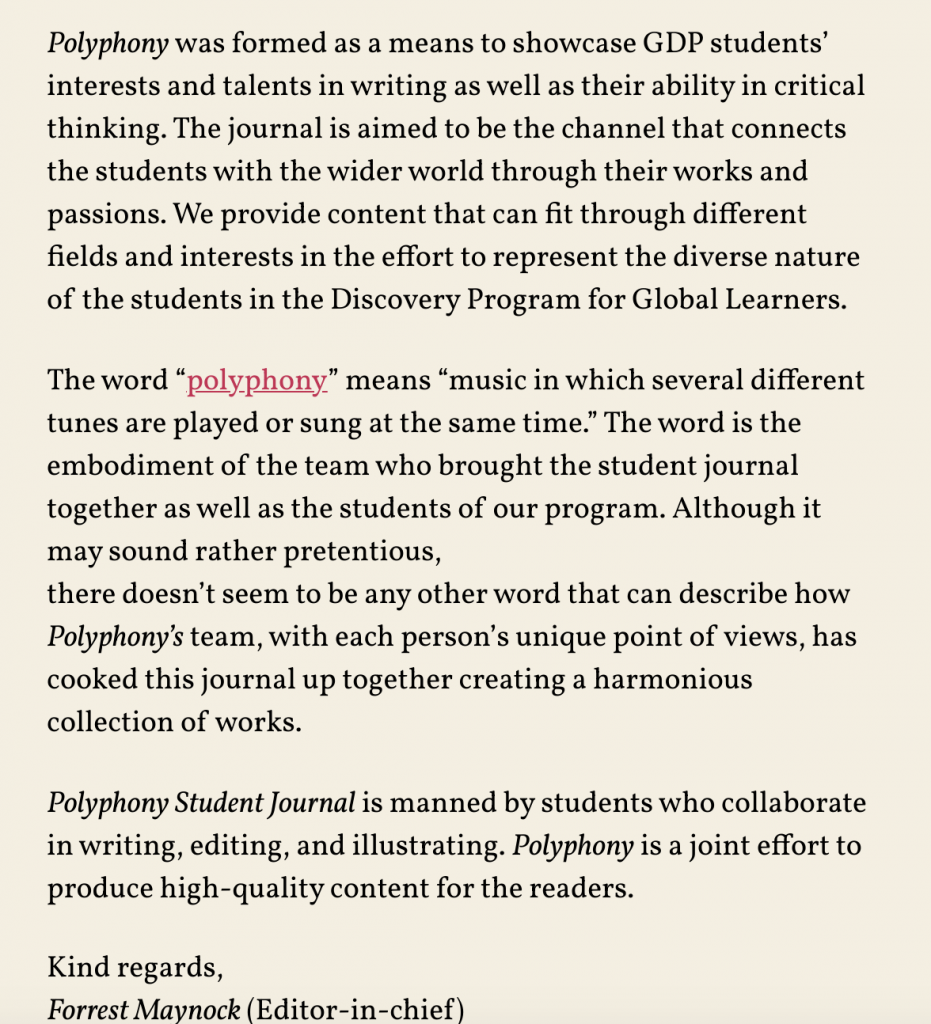 This image was reproduced with permission from Forrest Maynock.