Welcome to the Discovery Program
Due to the COVID-19 pandemic, we are not able to participate in university recruitment fairs in many countries and regions. Unfortunately, this means that we cannot meet you or talk to you in person. Therefore, we would like to utilize our online platform to engage with prospective students around the world. On this page, you will find interviews and presentations by our current students to learn more about our education and community.
About the Global Discovery Program
Student experiences
Sample Lectures
What is special about GDP?
Introductory videos
2021 Program Guide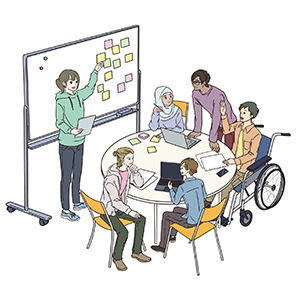 International Application Guide 2021