Our faculty members and students come from diverse backgrounds and bring rich experiences from different parts of the world. Currently, students from 28 countries and regions are studying in an interdisciplinary and bilingual environment.
What is it like to study at the Discovery Program?
Discovery Track
Cultural Diversity and Communities
Risa Akiyama (Japan)
Pandita Suthamporn (Thailand)
Social Innovation and Entrepreneurship
Khaya Tsuyama (South Africa/Japan) 
MORALES Alyana Reina Quinto (Philippines) 
Lu Guangrong (China)
Matching Track
Faculty of Agriculture
Abugri Musah (Ghana)
Urabe Tatsuki (Japan)
Voices of Discovery Students in the Program Guide
LEARN MORE to find student learning experiences at GDP.
Student Interviews
Japanse Students
International Students
Abugri Musah(Ghana)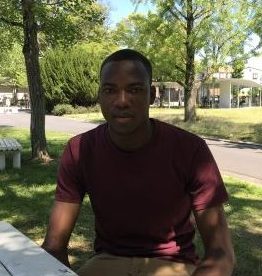 As a first-time traveler abroad, I had mixed feelings and found myself wondering what education abroad would be like. I was nervous the first time I went to class because I was the only African student and was so scared that I wouldn't make any friends, but to my surprise everyone was outgoing and ready to mingle.
The Discovery Program is very diverse, with students from different nationalities, but we live like a family. The opportunity to study with different people from all over the globe is the most exciting and interesting thing for me as a Discovery student, simply because we share diverse cultures and experiences among ourselves. Adjusting to a new life and environment was my first challenge; however, I took this challenge very positively with the support of my advisors and friends.
I have an interest in public health because the health of individuals is so paramount and I want to contribute in my own way to world health and safety, especially in the developing world. Joining the Discovery Program for Global Learners was the ultimate decision I made for myself because I believe the program offers the best foundation to make my dreams materialise i.e. by working in a global organisation.
The Discovery Program offers students the opportunity to study courses from different clusters at the same time. In my first year, I took courses such as Chemistry, Biology, Health and Society, Economics, Introduction to Social Inquiry, Composition Skills, Cultural Anthropology, Genetics, and Molecular Biology, which covered all three clusters in the program.
The Discovery Program has just the right number of students, which allows each student to get proper attention from our professors. The campus is amazingly beautiful and well-equipped with modern facilities which provide a conducive environment for learning.    
Lu Guangrong(China)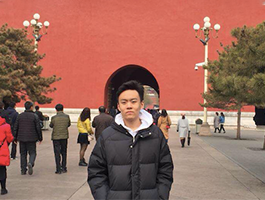 My name comes from the Book of Changes, an old Chinese text. It stands for happiness and fortune. I am a second-year student in the Discovery Program studying economics and sociology.
Life at the Discovery Program is not just about only studying for your degree, it is more like a dream, a journey where you meet fellow students who come from different parts of the world.
The program offers abundant courses and I can receive an all-round and targeted education in class, which helps me broaden my horizons.
To be honest, this is my very first experience abroad and at first I was too shy to talk to others. I was afraid of being ridiculed because of my poor English and immature opinions. However, things changed after one month. Although my spoken English is still quite weak, there are many group activities during lectures, which give me the opportunity to practice. Lots of people talk to me and encourage me to improve, to be strong! Besides, professors are really patient with students and care about them. I am really grateful and satisfied to study in the Discovery Program.
Where students come from (as of April, 2021)